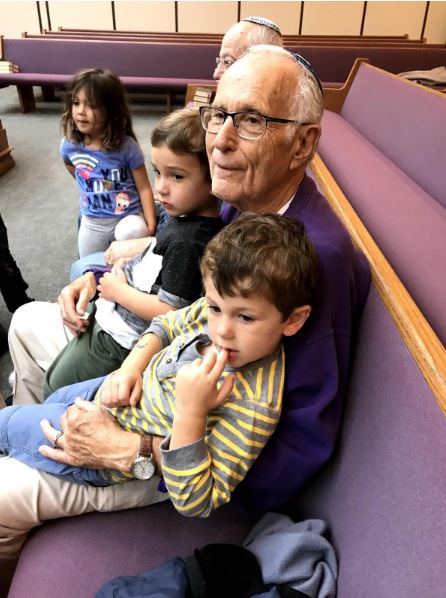 Specific Circumstances: 
Moriah ECC has had a Grandfriend Program for many years. The ECC was looking to deepen the experience, and multiply it so that each classroom would have a grandfriend. 
Learning Curve: 
It was important to create meetings for the grandfriends. Grandfriends wanted to have their own community. They were thrilled to have their own meetings to discuss and navigate classroom issues, especially since confidentiality is so important. 
Wow Moments: 
When one of the grandfriends left for Arizona in the winter, the classroom decided they would FaceTime with him each week to keep up their connection. The children did not want to miss one call, often reminding the teachers that it was time to call!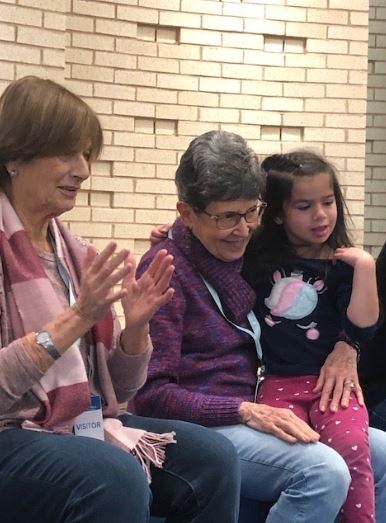 Bernard Zell Anshe Emet Day School
Specific Circumstances:
This was the first time having a grandfriend regularly in the classroom.
Learning Curve:
The ECC had pilot classrooms in one age group, and realized the power of the relationships and the richness that is added to the classrooms.
Wow Moment:
During Covid-19, they invited the grandfriends to participate in a Zoom Shabbat and gave each a role in the Shabbat service.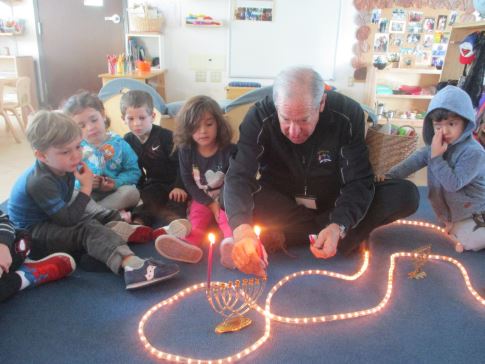 Barbara and Jack K Early Childhood Learning Center
Specific Circumstances: 
Grandfriend representatives were co-leading the program with the Director, Veronica Maravankin. The Director invited the Grandfriends to set up the program. 
Learning Curve: 
Seeing firsthand the richness that the grandfriends added to the community. 
Wow Moment: 
The high quality of the grandfriends' work, who were very sophisticated.